A candidate for mayor in Lewisville, Texas has found a way to increase funding for the city's understaffed police department without raising taxes: a city-run cryptocurrency called Blue Coin.
Four-time mayoral candidate Winston Edmondson wants to develop a 'municipal cryptocurrency', Blue Coin, that would be used for everything from raising money for the Lewisville police department to making it easier for average citizens to invest in municipal bonds.
According to Edmondson, "Lewisville and its residents could benefit greatly from this technology".
With over 100,000 residents and only 158 police officers, Lewisville's police force is understaffed when compared to other Texas cities with similar size populations.
"The chief of police makes due with the budget allotted to the police department by the city council, but that doesn't change the fact that we need more officers on the street," Edmondson said.
This is where Blue Coin comes in. Citizens would purchase the cryptocurrency from the city and use it to pay for goods and services from Lewisville businesses that accept Blue Coin. Each transaction would generate funds for the police department. The proceeds would then be used for police equipment, and even to hire additional police officers.
Lewisville business owners are willing to support the city's men and women in blue by accepting the city-run cryptocurrency, the mayoral candidate claims.
"I've already spoken with a number of business owners, like Jason McDermott of Hat Tricks, and they've all expressed interest in Backing the Blue by accepting Blue Coin. Citizens could also encourage businesses to get on board."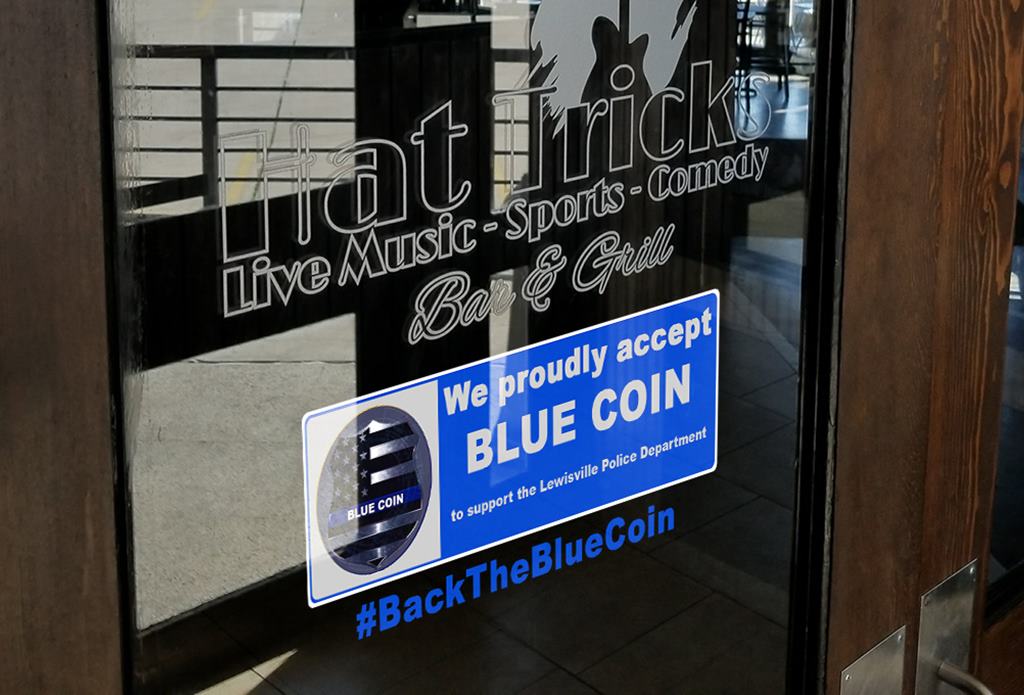 "By saying they want to back the blue coin, they're saying they want to give a percentage of every transaction. So basically you can think of it as a voluntary tax. If we all want to get on board and contribute, just imagine how much money we could make doing that," Edmondson told NBC5.
According to his campaign website, Edmondson wants to explore the opportunity of using the city-run cryptocurrency to make investing in Lewisville municipal projects easier for the average resident.
Jason Tyra, a Dallas CPA who specializes in cryptocurrency, doesn't have that much faith in the project. It would take a lot of buy-in from both businesses and customers to make Blue Coin effective as a means of funding for the local police department, Tyra said.
"I'm not necessarily convinced upfront that Lewisville contains a critical mass of early adopters who are going to want to use this and who are also going to want to support the use case, which is the Lewisville Police Department," Tyra told NBC5.
Edmondson will be running against incumbent Mayor Rudy Durham who believes "the city should not be involved in creating any currency".