Two Bureau of Meteorology (BOM) workers are being investigated by the Australian Federal Police (AFP) for allegedly running an elaborate bitcoin mining operation using the bureau's powerful infrastructure, local media reports.
The Australian Federal Police executed a search warrant at the Bureau of Meteorology Melbourne headquarters, questioning two IT staffers believed to have exploited the bureau's infrastructure to mine bitcoin, ABC News reported.
One of the staffers has been sent on leave pending the outcome of the investigation.
Both the Bureau of Meteorology and the Australian Federal Police confirmed the raid, but declined to answer questions, citing the ongoing investigation.
No charges have been laid as of yet, but inquiries continue, AFP said.
The BOM employees may have used their regular work computers to avoid paying for electricity, or they may have taken advantage of the bureau's powerful IT infrastructure operating complex climate modelling.
"One possibility is that they're trying to use some of the equipment that the Bureau of Meteorology have. The Bureau of Meteorology has some very fast computers. Another possibility, though, is that they're just trying to get the Bureau of Meteorology to pay for the electricity. Mining is a very electricity-intensive task and they probably didn't want to pay for it themselves," said Chris Berg from RMIT's Blockchain Innovation Hub.
The Bureau of Meteorology operates "Australia's biggest supercomputer": a USD$60 million (AUS$77 million) Cray XC Series supercomputer that boasts peak performance of 1.6 petaflops.
The 51,840 core XC40 called "Australis" has 76TB of RAM and a usable storage of 4.3PB. The supercomputer "provides the operational computing capability for weather, climate, ocean and wave numerical prediction and simulation" and is scheduled to undergo a 5 petaflops upgrade this year.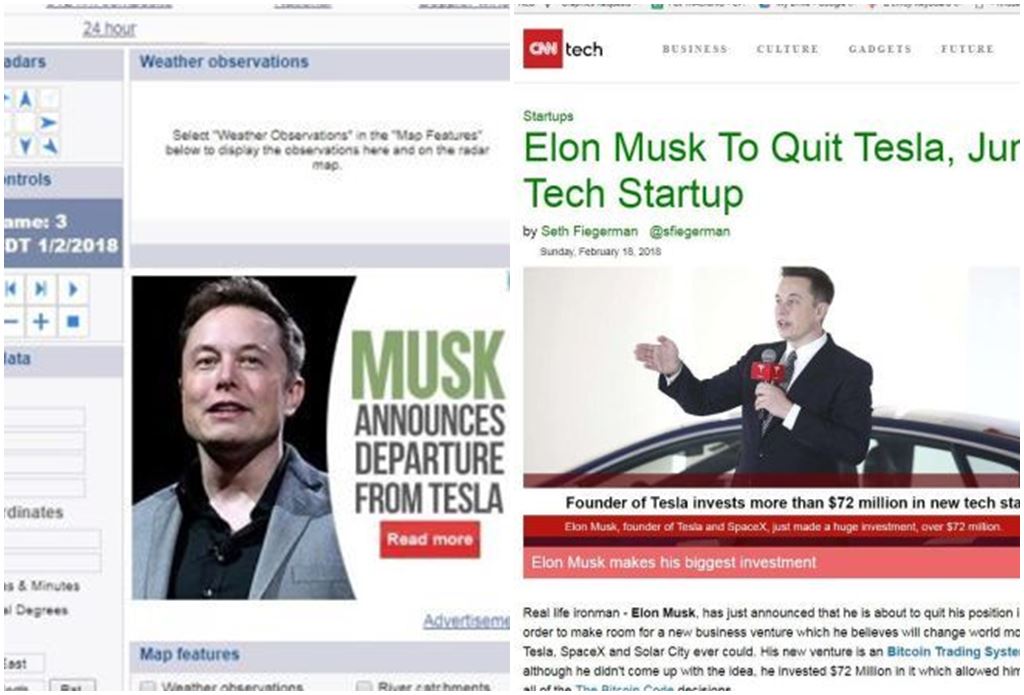 The Bureau of Meteorology — one of Australia's only publicly owned agencies to allow advertising on its website — made headlines last month when it hosted advertisements directing people to a bitcoin scam.
The ads took users to a fake news story about a new bitcoin startup run by Elon Musk. The fake story was littered with links to websites promoting obvious bitcoin scams.
Whether the bureau's supercomputer was indeed used to mine bitcoin or other cryptocurrencies remains to be seen. However, this would not be the first time a supercomputer is used for cryptocurrency mining purposes.
Last month, Russian authorities arrested engineers at one of the country's top-secret nuclear warhead facilities after they allegedly tried to mine bitcoin on its supercomputer. In 2014, a researcher at the U.S. National Science Foundation got caught using government-funded supercomputers to mine bitcoin. That same year, a Harvard student got busted using the Ivy League school's 14,000-core supercomputer to mine Dogecoin.