Claim Bitcoin Gold ($BTG) safely and securely from Electrum and other desktop Bitcoin wallets.
In this guide we will learn to claim your Bitcoin Gold from long-term secure storage on Electrum and other popular desktop and mobile wallets like Copay, Armory or Blockchain Info wallet.
Do you have Bitcoin Gold ($BTG)?
Bitcoin Gold is a fork of the Bitcoin blockchain.
At block 491407, which occurred late night on October 23rd, 2017, Bitcoin Gold miners began creating blocks with a new proof-of-work algorithm, thus creating the new cryptocurrency.
If you had any number of Bitcoin or fractions of Bitcoin at the time of the snapshot, which may have been taken as late as October 24th, 2017, then you already own an equal number of Bitcoin Gold.
Do you already have access to your Bitcoin Gold?
If at the time of the snapshot and, subsequently, at the time of the Bitcoin Gold mainnet launch which occurred, not without hurdles, on November 12th, 2017, you held your Bitcoin stash on a $BTG compatible exchange, then you don't have to do anything.
From the more secure and reputable exchanges that supported Bitcoin Gold and distributed $BTG coins to their users we can name HitBTC, Binance, Bitfinex.
Go ahead and check your favorite exchange for any signs of Bitcoin Gold before moving forward with the guide. If you already have it, you don't need to take any further action to claim Bitcoin Gold.
Guide to claim Bitcoin Gold from Electrum
If you held your Bitcoin on a secure desktop wallet like Electrum at the time of the snapshot, then you can still securely claim Bitcoin Gold and take control of your coins by following this guide.
What we are going to do is use the safest Bitcoin Gold wallet available today, the Coinomi Android mobile wallet.
Don't worry if you don't have an Android device readily available, it will be easy to circumvent this requirement by using an Android emulator called BlueStacks.
Prerequisites:
You are already keeping your Bitcoin on a secure desktop wallet like Electrum.

Your computer is virus / keylogger free and you haven't recently been a victim of any local system security breach.

You have your current wallet generation seed and your password written down safely and ready to use.

You are prepared to spend 30 minutes following this guide to the letter.
Guide to claim Bitcoin Gold from Electrum, step 1: create a new wallet on Electrum
We are creating a new bitcoin wallet on Electrum because a few steps into the guide we will import your current private keys into a Coinomi wallet in order to claim Bitcoin Gold associated with your Bitcoin addresses.
It's very important that we do that, despite Coinomi not being in any way compromised or insecure. We will just assume that the minute you ported your private keys anywhere, the respective wallet is compromised.
As such, in this new wallet we will move your current stash of Bitcoin before we even touch the private keys.
Go ahead and do that now:
Log into your current Electrum wallet (never save your password on your local PC or your seed words in a txt file on your desktop).

Hit File // New/Restore

Give your new wallet a personal name – make sure it's sufficiently distinct from the old wallet so there is no confusion.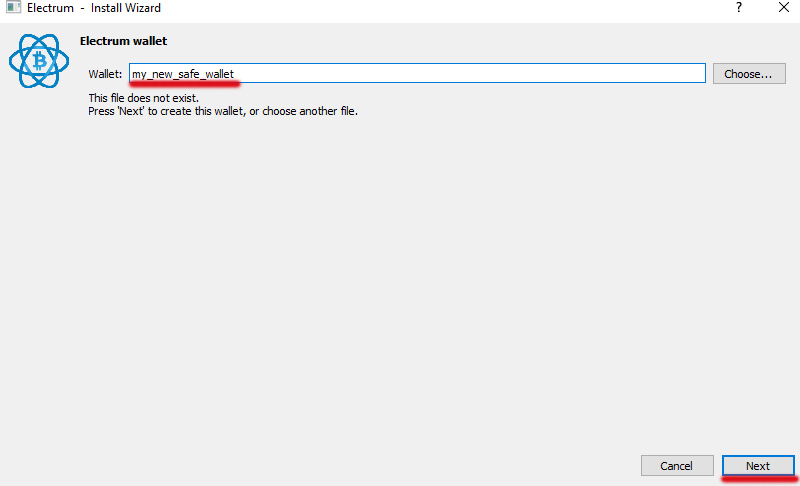 When given the option, choose the wallet with two-factor authentication for an extra layer of protection.

Go through all the options and don't forget to actually write down your new seed for your new wallet. Don't screenshot it and store it on your PC.

As a final layer of security, encrypt your new wallet with a strong password. Write that down too.

Now just complete the setup with your Google Two Factor Authenticator enabled phone and move on to opening your new wallet.
You are done creating the secondary safety wallet, make sure you have everything written down and hit "Quit" to close Electrum.
Step 1 of the guide is complete.
Guide to claim Bitcoin Gold from Electrum, step 2: export your private keys from Electrum
In this step of our guide we will take each of the addresses in your old Electrum wallet that contained Bitcoin at the time of the snapshot, export them and then briefly store the private keys of all of these addresses.
First, open Electrum again and open the initial wallet you've always had, not the one we created in Step 1.
If you are like the majority of Bitcoin holders, you have fueled your Electum wallet on more than several occasions with small amounts of Bitcoin over the months and years.
This leaves you with a multitude of Bitcoin addresses each with a small amount of Bitcoin in it. You have to remember that when the snapshot occurred, they did not "photograph" individual wallets, but rather individual addresses, regardless of who owned them.
As such, in short, you have to export the private keys of all of the addresses contained in your Electrum wallet at the time of the snapshot individually.
Right click on one of your Electrum addresses (from the old wallet, that still contains your current Bitcoin assets) that has a non-zero amount. Go to private key / input your password, copy the now visible private key to paper with the utmost care.

Repeat for all of the addresses with non-zero balances as needed.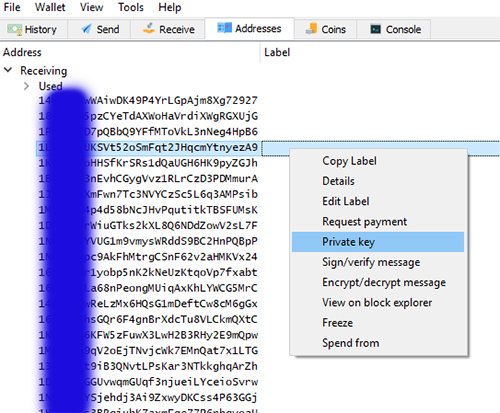 Alternatively, Electrum has an option to print the private keys of all of your 20 odd Bitcoin addresses, but this is less secure and you run into the risk of confusing one address with the wrong private key when we get to the claim Bitcoin Gold import step.

Once you have performed this time consuming step, make sure you have everything written down and double checked.

Now close (Quit) Electrum, because we will return to the new wallet we created in Step 1 to grab a receiving address from there. It seems like an unnecessary extra step, since we could have copied a receiving address from the new safety wallet when we created it, but this is a good safety check of both our current Electrum wallets working well.

Reopen Electrum, log into your new wallet created in Step 1 and go to Receive.

Copy your receiving address.

Quit Electrum again.

Log in (one last time) to your old Electrum wallet and send all of your Bitcoin funds to the new address.

Wait for blockchain confirmations no matter how long it takes. The higher the stakes, the safer you want to play it.

While you wait, you can log out of Electrum, open it again, log into your new Electrum wallet created in Step 1 and look for the unconfirmed transaction under "History".
If everything went well, it should look like this: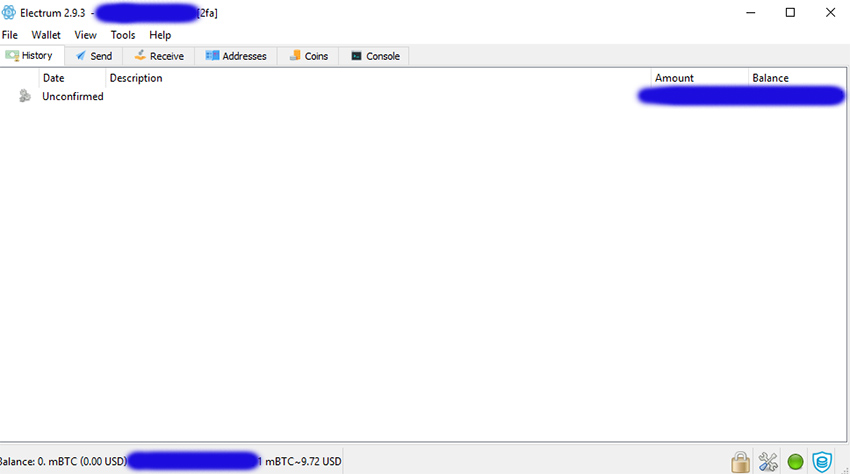 Right click on the "Unconfirmed" transaction and go to "View on block explorer" to stay updated about its status.
Meanwhile, to save time, you can move on to setting up Coinomi on your desktop machine using BlueStacks.
Guide to claim Bitcoin Gold from Electrum, step 3: set up Coinomi on your machine
This soon into the launch of Bitcoin Gold as a new cryptocurrency the offering of wallets is scarce and dubious.
Following a torrent of accusations, including addressing the original Bitcoin Gold organization, the only safe storage methods for $BTG as of right now are the Coinomi Android wallet and the official Bitcoin Gold Core. The latter (full blockchain based wallet) is very messy to use and requires downloading a full blockchain, including all past Bitcoin blockchain transactions. So we will stick with Coinomi for now, but we will use a minor adaptation to make it work for people who are unable or unwilling to use a mobile wallet on an Android device.
The solution is BlueStacks.
Now your desktop machine is running a fully emulated Google Play environment with more or less identical features as those of the real mobile Google Play.
Log in using your Google credentials. Don't worry, you can get rid of BlueStacks at the end of the guide when you can optionally send your newly claimed Bitcoin Gold to the exchange of your choice.

Search for Coinomi on the emulated Google Play window. Make sure you install the real Coinomi app. It will have over 3000 reviews / ratings and over 100,000 installs.
If you did everything by the book up until now, you are at this window: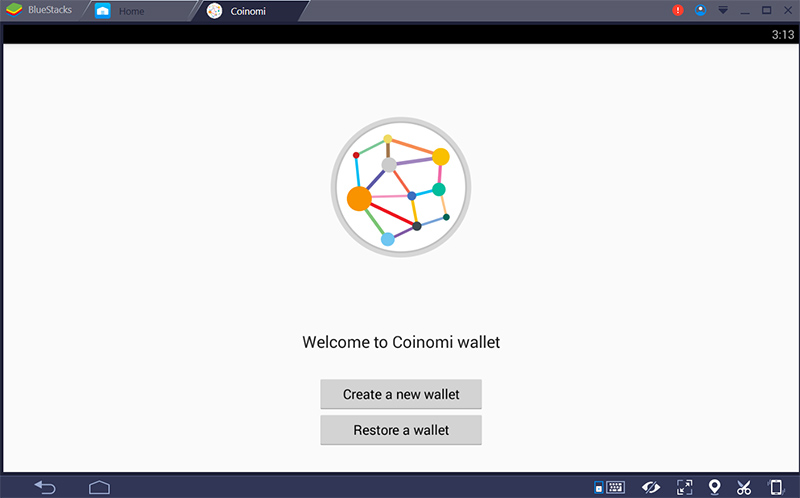 Now we are all set up to make the actual claim on Coinomi.
Jump to the next page for the detailed guide on how to sweep your private keys safely into Coinomi, final clean up and troubleshooting.