A small Israeli company engaged in natural resources investments saw its share price jump by 3000% since it announced it was pivoting its focus towards bitcoin mining.
Natural Resource Holdings – a little known Israeli company with investments in land and mineral holdings of gold, silver, zinc, and lead deposits – announced it was shifting from digging for precious metals and minerals to mining cryptocurrencies in mid-October, stating that it would change its name to Blockchain Holdings.
Since then, the Tel Aviv company has seen its share price rally from 101.9 ILS (approximately $29) to 3,151 ILS (close to $900) – an eye-popping 3000% rise.
Per Bloomberg, the NRH share price hit an all-time high of 3,579 ILS at 03:26 AM EST, on December 6, after the Israeli company clarified its plans even further and told regulators it is about to acquire a 75% stake in the Canadian cryptocurrency mining operation Backbone Hosting Solutions Inc., also known as Bitfarms.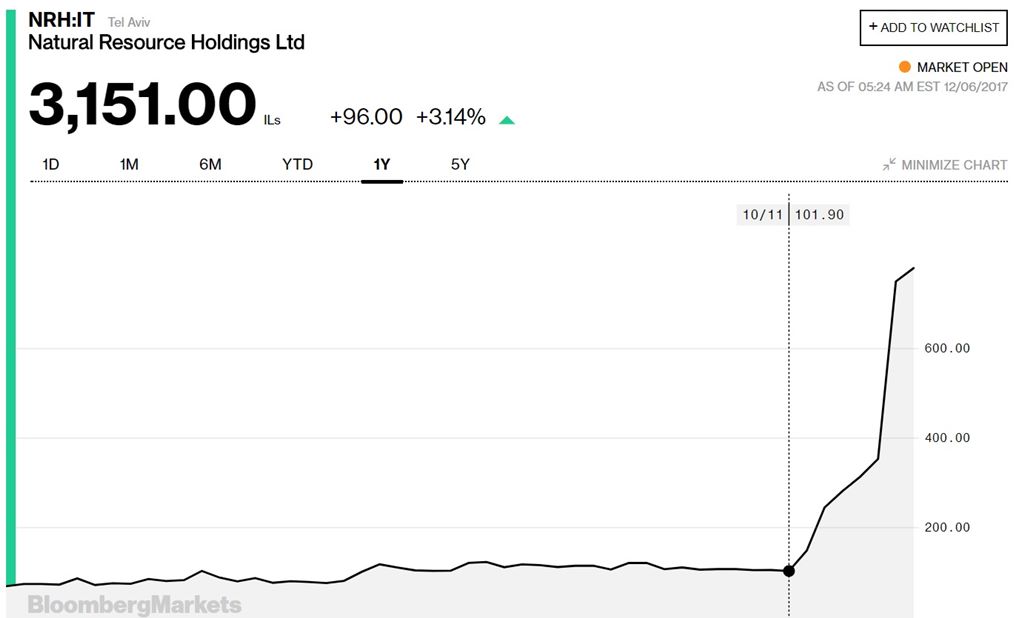 Bitfarms operates four mining farms and has two additional facilities currently under construction. According to Natural Resources Director Roy Sebag, Bitfarms earned $4.4 million from mining bitcoin, ether, bitcoin cash, and litecoin in November alone. The Canadian company ranks as the largest cryptocurrency operation in North America by installed energy and hashpower, according to the regulatory filing.
"It's hard to imagine that this operation began in our basement several years ago; by reinvesting our profits, holding on to our surplus coins, and running an entirely vertically integrated operation, we've scaled rapidly to become the biggest operation in North America," Bitfarms founder Emiliano Grodzki said. "We believe in the future of the blockchain to positively impact society and take our role as miners in this ecosystem very seriously."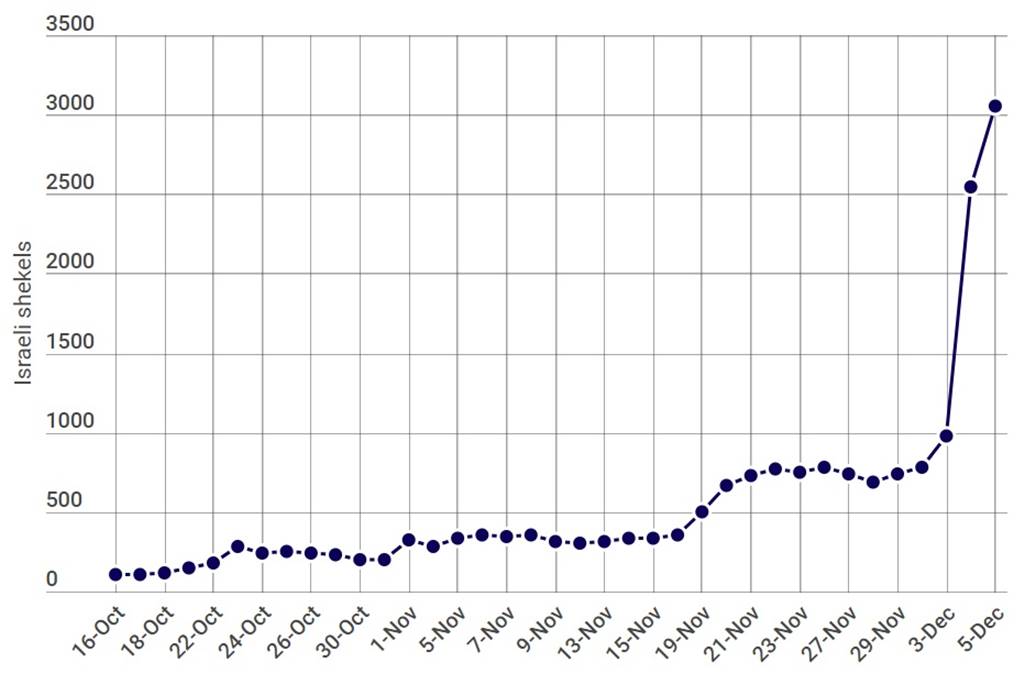 The recent developments have pushed NRH's value from $5.3 million two months ago to $138 million on Tuesday. NRH's sister company, Goldmoney Inc., is also eyeing a slice of the crypto-blockchain pie. According to earlier reports, the metals investment firm plans to provide cryptocurrency storage.