NEO and GAS extend gains, as investors get excited about an upcoming NEON Exchange ICO. A new decentralized cryptocurrency exchange being developed on the NEO platform, NEON Exchange (NEX) is expected to be launched as an ICO sometime in the following two months.
Changing hands at $167 at press time, NEO is up 6% on the day against the dollar, having edged up approximately 30% on the week and 105% YTD, according to Investing.com data.
At current levels, NEO is the sixth largest cryptocurrency with a total market cap of $10.2 billion.
Valued at $70, NEO's GAS token has gained 21% against the dollar over the past 24 hours.
GAS is currently up roughly 52% on the week and 127% YTD.
What drives the market
NEO and GAS developer conference
The recent gains could be attributed to a bullish sentiment generated by an upcoming event announced by the NEO team:
We're pleased to present the $NEO TALK @ DevCon web show, feat. interviews with over 20 speakers by CryptoBud, Chico Crypto, Crypto Love and YLGV and simulcast across all their YouTube channels and our Twitter. https://t.co/MzZmkhnPio pic.twitter.com/xai3Fk4yFm

— NEO News (@NEOnewstoday) January 25, 2018
The eagerly-anticipated upcoming NEON Exchange ICO
In addition to the NEO DevCon event, the NEO platform is projected to host at least 29 ICOs over the coming year. Based on the NEO blockhain, projects such as Red Pulse, Qlink or NEX will be fueled by NEO's GAS token – much like the gas used in ethereum. NEO cryptocurrency holders are rewarded GAS tokens, provided they keep their NEO coins in supported wallets. Since GAS has a finite supply, with new projects being fueled by the tokens, the scarcity is expected to drive the GAS price up.
One project being developed on the NEO platform, in particular, is getting investors excited about NEO and GAS: a new decentralized crypto exchange called NEON Exchange (NEX). Reports indicate that NEX will be launched as an ICO sometime in the following two months. Moreover, according to the project's roadmap, NEX aims to become fully operational for NEX, NEO, and GAS transactions by the third quarter of 2018. Interestingly, the NEON Exchange will start supporting ETH and ERC20 coins by Q4.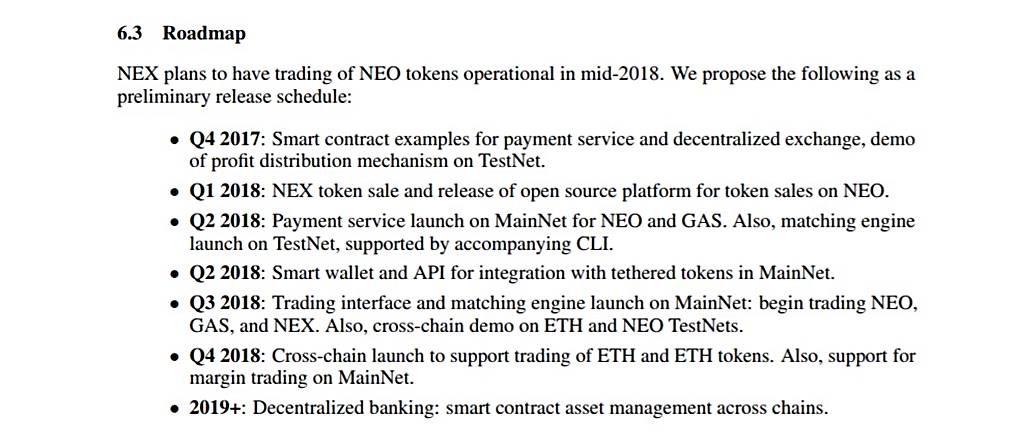 As reported earlier this month, NEO had a good start to the year, logging a fresh ATH of $196.85 on January 16. The bullish sentiment surrounding NEO and GAS is expected to push prices further up, as the media and various sentiment polls have mentioned NEO as one of the best options for cryptocurrency investments in 2018.